Meet Changing Places' Project Manager, Kelleigh Aldridge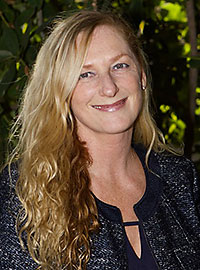 Our 25 years of success would not be possible without our amazing team. Kelleigh Aldridge has been a huge contributor in helping us preform miracles.
A longtime Marin resident, Kelleigh joined the Changing Places team in 2010. Through her previous work with Birch Circle Moving, she brings packing and moving expertise to the table. She is both a Personal Coach and a Professional Organizer, and also brings past volunteer work with disabled veterans, elders and children to the company, which benefits her Changing-Places clients.
Here is a recent job Kelleigh finished on a Saturday night at 10:00 PM in Saratoga. She made magic happen!
Before                                                                After