We need your immediate help!
The Salvation Army Chico is in dire need of volunteers!
Please help us create a call to action by sharing this letter with friends and family through any and all of your social media pages.
On Dec. 4, 2018, Margaret Walsh of Beyond Celiac and Elizabeth Tashiro of Explore Cuisine Pasta Co. drove up to Butte County with a second load of food for the Gluten Free community, delivering it to the Salvation Army Distribution Center. On their way up to Chico, they stopped at Sonoma Creamery to pick up a half a pallet of Gourmet Mr. Cheese O's that was donated for the cause.
To date, Explore Cuisine has generously donated their high protein pasta to feed 2000, which has been met with deep gratitude.
When Margaret and Elizabeth arrived at about 11am, there were approximately 60 people waiting in line to fill up a cart with clothes, necessities and food. By the time they left at 3pm there was still a line of about 45 new people waiting outside to be helped. The staff can't keep up with the demand and there was very little left on the tables and shelves by end of day.
Top Golf San Fran volunteered 8 staff personnel to work in the warehouse. They wore branded t-shirts and recorded it on camera—Keep an eye out on their social channels to see what they produce. All 22 locations of Top Golf participated in their call to action to bring new items to the Salvation Army of Chico. They started in North Carolina with an UHaul and zigzagged across the nation to Chico California. In the end they had two 27 foot UHaul trucks. Amazing!
Margaret and Elizabeth, as well as many others, have been profoundly impacted by the experience of volunteering.
Elizabeth of Explore Cuisine said, "Talking with survivors as we filled up their carts with supplies made it very personal to me. Bailey and Matt were no older than me and came to the center with 2 children under 2 yrs. old. They also have 9 yr. old twins who were in school at the time. This week, they were gifted a motor home for the 6 of them to live in. We joked about what baby food must taste like to babies. They had been staying with her sister and Bailey was shy to ask for items. I helped load their donations into Bailey's car, which also contained all of her remaining belongings after the fire. Another person I helped, Linda, reminded me so much of my aunt—proud, put-together, and private. She could have easily been my aunt. Bailey and Matt could have easily been my friends from school. Because of sheer luck, geography and timing, they aren't. That makes it really scary and important to me that we help each other. I can't tell you enough how thankful I am for Margaret and Explore Cuisine for allowing me this time and for donating to this cause. "
Click HERE for more photos of the trip.
Recovery will continue for months.
FEMA has not begun re-building.
No one knew where FEMA was when we asked.
There has to be a way to get more help!
Some ideas we are exploring and companies we are reaching out to:
Marin Airporter: We are checking to see if they can offer a bus or buses to transport volunteers from Marin and SF for the day with each person contributing to cover the cost of the bus. Schools, businesses, and local folks could ride up to Butte early in the morning, work for 5 hours and be home for dinner.
Each bus holds 56 passengers. If we can fill the bus, it would work out to be about $25/ per person round trip.
Contact Information:
David T. Hughes, Charter Manager
Marin Charter & Tours
1081 Anderson Drive
415-256-8830
charter@marinairporter.com
Financial Donations for Gluten Free Products:
This is to be done later. We have to set up our 501C3 organization to host the funds we raise to cover the cost of the gluten free food and the deliver expenses.
It was really hard for Margaret and Elizabeth to tear away to go home. There is such a desperate need for volunteers to help. Please get the word out however you can.
Be loud, noisy and persistent!
Salvation Army Chico – they can use 50 volunteers per day
Monday – Saturday
Anyone can show up to volunteer anytime Monday through Saturday. The facility is open to survivors on Tuesday, Thursday, and Saturday. The other days they need help re-stocking and organizing. It's about a 4-hour drive from San Francisco.
Sign up here to volunteer: https://www.buttecaa.com/north-state-food-bank/
Phone Number: 530-570-7016
Head of Salvation Army services: Lt. Craig Rodriguera: 808-351-5817
"New" Donated Items Needed for Camp Fire Distribution Center
All food and product donations: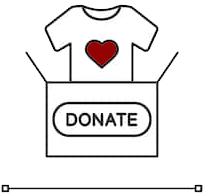 Salvation Army Distribution Center: 530-772-1009
1100 Marauder St, Chico, CA 95973
Receiving Mon-Sat 9am-4pm
List Below for items needed:
NEW CLOTHING
Jackets (Waterproof/Warm)
Men, teen boys, pre teens, tots
Women, teen girls, pre teens, tots
Baby clothes of all kinds and sizes
XL & 2XL Clothing
Sweaters/Flannels
Long Sleeve Shirts
Rain Boots
Men's and Kid's Shoes
Women's and Kids Shoes
Jeans/Pants
Sweat Pants
Warm PJs
Belts
NEW HOUSEHOLD ITEMS
Pillows
Sleeping bags
Blankets
Sheet sets w/ pillow cases
Bath Towels
Batteries
Phone chargers
Pots & Pans
Can Openers
Plates / Utensils
Cooking Spoons / Spatulas
Laundry Soap / Dish Soap
Kitchen Supplies
FOOD (Non-Perishable)
Peanut Butter/Jelly
Canned Protein Meat/Tuna
Canned Fruit
Cereal
Oatmeal
Granola Bars
Crackers/Chips
Soup
Boxed food
Snacks/Items for kids lunch
GLUTEN FREE FOOD (Non-Perishable)
Macaroni & Cheese
Pasta
Crackers
Power Bars
Convenience Foods
THANK YOU,