THE CHANGING PLACES SURVIVAL GUIDE
TO SHELTERING-IN-PLACE
Now, more than ever, the Changing Places mission to create order, peace of mind, and beauty, rings true. These jarring times bring uncertainty, anxiety and disorder.
We feel passionately that offering the resources we cultivated over the last two weeks is a gift we can give you: our clients, partners and friends.
How are you and your loved ones doing? Send us a quick note to let us know what your new "normal" looks like.
We're all in this together.
Breathe. Connect. Stay positive.
With gratitude,
Margaret Walsh, Katie Carr & The Changing Places Team
Changing Places is here for you:
---
TO CREATE ORDER
Order begins with clarity.
We've been amazed how many of us don't fully understand what COVID-19 is. This enlightening video explains it calmly, clearly and scientifically.
Are you struggling to keep your kids engaged and homeschooling even when their schoolwork is done for the day? Khan Academy is an amazing resource, with its library of trusted, standards-aligned practice and. And even better: it's all free!
Have you found yourself clearing out your closet/garage/spare room? Read these tips on what to do with your extra stuff while you're stuck at home.
---
TO CREATE PEACE OF MIND
We don't know about you, but our Changing Places staff is amazed by the ingenuity and creativity that's arising out of our bored, sheltered and stir-crazy communities!
Meditate. Start a gratitude journal. Exercise.
ValTate.com

Here are 60 indoor joy activities thanks to San Francisco psychotherapist Valerie Tate.

Marin-based meditation center Spirit Rock has opened its renowned programs free online through April 15, 2020.
There are more free workouts online than ever before! Even sportswear giant Nike is offering free access to its incredible line-up of online workout programs while gyms across the country remain closed indefinitely. Another is Freeletics, an exercise app available to Apple devices.
---
TO CREATE BEAUTY
We're stuck at home. We're all in this together.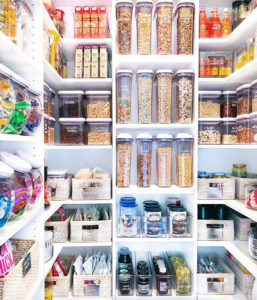 Changing Places has curated a collection of fabulous home projects and tips that will help you tackle that spring cleaning agenda while social distancing.
We all have to visit the grocery store at least once a week, right? Here's a great guide to disinfecting your car properly. Find some peace of mind knowing how to maintain a clean environment while you drive.
There's no better time – or reason – to refresh your emergency kits. Here's a fabulous six month preparedness calendar to get you kick- started.
---
COMING SOON: HELPING YOU VIRTUALLY

Changing Places is in the final stages of creating our virtual platform offering move management, consignment and organizing services online, through Zoom.com. Look for an email next week with more information.
We'll also share a newsletter or blog post weekly with helpful, calming tips that will help you find your order, peace of mind, and beauty in these challenging times.


---

SMALL BUSINESS RESOURCES DURING THE COVID-19 PANDEMIC

As a small business whose business is creating peace of mind, order and beauty inside our clients' homes, Changing Places is facing new challenges during COVID-19 pandemic.

Like so many of you, we must take full advantage of the resources out there to keep our business alive–and thriving–once the stay-at-home order subsides and America is once again open for business.

EDD set some guidelines to help Employees understand their rights and benefits during Gavin Newsom's State of Emergency order. Here's more information on filing a new claim if you've been affected by the business closures or work furlough.

The IRS has established a special section focused on steps to help taxpayers affected by the coronavirus. Income tax payment deadlines for individual returns are being automatically extended until July 15, 2020, for up to $1 million of their 2019 tax due.

Facebook has announced a program of cash grants and ad credits for up to 30,000 eligible small businesses in over 30 countries affected by COVID-19 pandemic.

---

Call and let us know how we can help: (415) 465-6257
Are You Ready
To Get Organized?
Let's get your project moving today