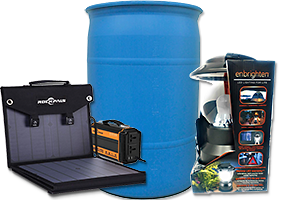 CHANGING PLACES, INC. RECOMMENDS….
Be ready for the next earthquake or other natural disaster.
---
ASSOCIATIONS
Bay Area Mobility Management (BAMM) is the premier forum for mobility professionals in the San Francisco Bay Area, providing leadership, education, and resources as well as programs, events, and networking opportunities for the global mobility and relocation industry and community at large.
Luxury Marketing Council of San Francisco

The global leader in luxury marketing and the "Gold Standard" for the exploration of best marketing practices and trends in the luxury marketplace.
National Association of Professional Organizers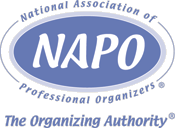 A group of approximately 4,000 professional organizers helping individuals and businesses bring order and efficiency to their lives.
Beyond Celiac

Beyond Celiac is an active contributor to the expanding world of celiac disease research through activities such as surveys, focus groups, data analysis, promoting calls for study participants and collaborating with leading research institutions. Beyond Celiac is constantly working to make sure that people with celiac disease can get an accurate diagnosis and live better, longer. Click here to learn more about what Beyond Celiac is working on.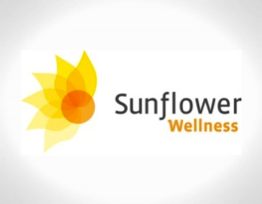 Sunflower Wellness
Sunflower Wellness empowers people living with cancer to find strength through exercise, coaching and a sense of community. They are there to help every person in every economic bracket to get through their cancer needs. Because of that, they offer reduced membership pricing for lower income families.
Runzheimer International

Runzheimer International's web site features pages with upcoming events, related sites, news releases, RI product descriptions and surveys and newsletters. RI is an international management consulting firm specializing in transportation, travel and living costs that services businesses, government agencies and the general public.
---
MOVING TOOLS
American School Directory
The American School Directory is the Internet guide to all 106,000 K-12 schools, providing information and communication for teachers, students, parents, local communities and families planning a move. Over 70,000 school sites are available including pictures, calendars, local links, and more. CareerPath
This site combines the classified ads of 20 metropolitan newspapers from 17 major cities. Includes The Boston Globe, San Jose Mercury News, The Washington Post, Chicago Tribune, The Los Angeles Times…. Mapquest
Locate a destination by inputting a street address. You can view large scale or zoom in on.
Mover's Guide
Change of Address online with the US Postal Service.
The Salary Calculator
Compare the cost of living in hundreds of US & International cities.
SchoolMatch
This website is designed to provide access to school information. SchoolMatch is a school research and database service firm that specializes in rating schools (K-12), including school rating for the parent, realtor and homebuyer; school choice consultation, counseling services for children with special needs, expert legal support services, comparable school evaluation, child custody assessment, and school data for the real estate appraiser, title firm and mortgage lender. Corporate support is also available for relocation, recruitment, WorkLife benefit programs, human resource services and site selection.
---
SENIOR RESOURCES
Homes for Seniors
A Place for Mom
A free referral service helping families find nursing homes, assisted living, Alzheimer's care, retirement communities, home care, and other senior care options.
www.aplaceformom.com
SeniorHomes.com
A free resource for finding local senior homes. Comprehensive information on all nursing homes, assisted living, memory care and retirement communities, as well as articles on important senior housing topics to help you through your search.
Veterans Affairs in Monterey California
http://www.co.monterey.ca.us/government/departments-i-z/military-veterans
The Veterans Home of California, Yountville
http:/https://www.calvet.ca.gov/VetHomes/pages/yountville.aspx/www.cdva.ca.gov/homes/yountville.aspx
---
Air Travel Assistance, Escort or Ambulance for the Elderly
National Patient Air Transport
800-296-1217 – Julie
www.PatientTravel.org
Air Compassion America – non-commercial flights
Not-for-profit air ambulance assistance; reduced cost
866-270-9198
Charitable Ambulance Service – non-commercial flights
Mercy Med Flights – charitable
817-626-6082
Are You Ready
To Get Organized?
Let's get your project moving today