GREEN RESOURCES
Greenlynx
Phone: 707-787-5969


We are a San Francisco & Sonoma based deconstruction, building materials sales, reuse logistics and green consulting company with over 25 years combined experience in deconstruction, reuse, and green building. We specialize in full and surgical building deconstruction, green point rating, and reuse logistics for both residential and commercial/industrial properties.
Bay Area Junk Alliance
Phone: 415-949-5865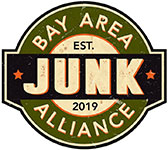 Junk Alliance is proud to be a Certified Bay Area Green Business and goes the extra mile to keep as much as possible out the landfills. While other companies take things straight to the dumps, we always try to RECYLE, REPURPOSE, REUSE, and DONATE items where possible. Local, family-owned business.
Think Pink & Green
Phone: 415-320-4987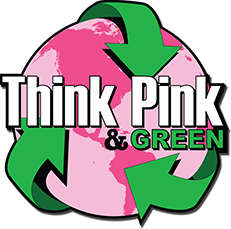 Our focus each day is to run an environmentally and socially conscientious company. We genuinely believe in being green and understand the need to recycle to minimize the impact on our landfills. We also donate items that are still useful so that families in need can benefit as well. Most importantly, we donate a percentage of all our jobs to the Breast Cancer Research Foundation, which we are proud to support.
Green Hauling
Phone: 415-572-3670


We are a principle-centered hauling company that focuses on unmatched customer service and being the greenest service in the market. We believe the biggest product we offer is not debris removal but peace of mind. We are prompt and responsive. We treat new customers with the same level of service as our valued repeat clients. We serve Marin, Sonoma, San Francisco, and Alameda counties. In most cases, we are available on short notice.
Recology

The Recology mission represents a fundamental shift from traditional waste management to resource recovery. We seek to eliminate waste by developing and discovering sustainable resource recovery practices that can be implemented globally. This begins by creating a resource ecosystem – one that both protects the environment and sustains the local community. It's a 'closed loop' ecosystem that makes it possible for the communities Recology serves to achieve high landfill diversion and meet sustainability goals.
Renew Computers
Phone: 415-457-8801

Renew Computers, founded in 1988, is the largest independent electronics recycling company in Marin County, California. We have a warehouse facility and service center centrally located in downtown San Rafael where computers and electronics are collected, sorted, repaired, reused or properly recycle. We accept most electronic items for free except household printers, fax machines and microwaves which we charge $5 each to recycle. Our Service Department is closed on Saturdays.
North Bay Conservation Corps
Phone: 415-454-4554


Conservation Corps North Bay is the oldest local nonprofit youth conservation corps in the country. Serving Marin and Sonoma Counties since 1982, CCNB has helped more than 12,000 young people break the cycle of poverty through education and job skills, while serving the environment and community.
ZippGo The Green Moving Box
Phone: 415-738-2331


Since 2009, ZippGo has delivered more than a half million reusable moving boxes to Bay Area homes and offices. Our clean, ready-to-pack plastic boxes are delivered to your door, saving you money and eliminating the waste and hassle associated with cardboard. Check out all of our 5-star reviews and give us a shot. You won't move with cardboard ever again.
Zerorez
Phone: 877-321-0739


Our environmentally friendly and patented Powered Water® thoroughly cleans, eliminates bacteria and mold, and keeps your carpet fibers amazingly soft. You have to feel The Zerorez Difference™ to believe it.
Marin Medical Equipment Recyclers
Phone: 415-388-8198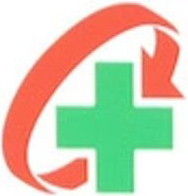 Marin Medical Equipment Recyclers is a locally run volunteer non-profit based in San Rafael. We accept donations of clean, useable medical equipment and supplies and give them to individuals in our community who need them. We are committed to reducing needless environmental waste while increasing access to medical equipment and supplies that provide safety, mobility, and independence. All items are made available on a first serve basis unless arrangements have been made in advance by telephone or email. Volunteers are available to help you with your needs. Pick up or delivery is generally not available except with special arrangements made by contacting us. When you receive an item you will be asked to fill out and sign a Liability Release.
ReCARES
Phone: 510-251-2273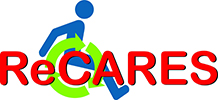 Every week in Oakland, San Francisco, and Marin, volunteers gather at our sites to accept donations of durable medical equipment and supplies. We provide the items we collect to people who need them. Some items are always available such as gait belts, pill boxes, commodes and standard front wheel walkers. We receive daily requests for wheelchairs, walkers with seats, canes and liquid nutritional supplements. Donations of these items rarely keep pace with the numbers of people who need them. We do our best to provide for those with the greatest needs.
Scrap SF
Phone: 415-647-1746


SCRAP is a non-profit creative reuse center, materials depot, and workshop space founded in 1976 in San Francisco, California. SCRAP breathes new life into old arts and crafts supplies and reduces waste by diverting over 200 tons of materials heading to landfill every year.
The Away Station
Phone: 415-453-4221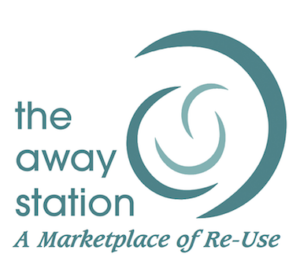 Redirecting surplus materials from construction and deconstruction sites to the benefit of those rebuilding in circumstances of disaster, rebuilding, leveraging new and reuse materials. Designing and Creating small buildings from surplus and salvaged materials. Creating systems that empower the built community, large and small. turning our current abundant waste stream into an accessible resource, rather than depleting finite planetary resources.
The Crucible
Phone: 510-444-0919


The Crucible is a nonprofit organization and art school dedicated to making the fine and industrial arts accessible for all ages, backgrounds, and abilities. Our work is centered in Oakland and the East Bay, where we provide high-quality, fun classes and workshops to over 8,000 people each year.
As part of celebrating and empowering Oakland, we offer free programming, scholarships, and paid leadership opportunities for youth and adults who live locally and otherwise could not participate.
Mother Nature's Cleaning
Phone: 415-991-0500


Mother Nature's Cleaning has been providing excellent service since 2009. We strive to provide top quality service and results that are kind to the Earth and fit easily into your busy life.
The main goal of Mother Nature's Cleaning is to ensure a smooth process from initial contact to final completion with outstanding results. We will communicate with you throughout the process to ensure that all of your needs are understood and met. With up-front pricing, flexible scheduling, fantastic technicians, and the most trusted equipment and methods in the industry, we can ensure an experience that will be smooth, comfortable and thorough.
ReVolt Recycling LLC
Phone: 510-352-2665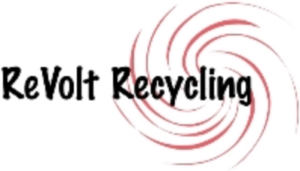 Our management offers over 45 years of experience in the universal waste field. Universal waste may not be disposed in the trash. We partner with R2 certified companies and NAID destroyers of documents. Our company has a no landfill policy. We believe in reduce, reuse, recycle. Recycling of lamps, ballasts, batteries and refreshed electronics. Secure documentation destruction. Onsite collection days for your employees.
Homes for Seniors
A Place for Mom
A free referral service helping families find nursing homes, assisted living, Alzheimer's care, retirement communities, home care, and other senior care options.
SeniorHomes.com
A free resource for finding local senior homes. Comprehensive information on all nursing homes, assisted living, memory care and retirement communities, as well as articles on important senior housing topics to help you through your search.
Veterans Affairs in Monterey California
The Veterans Home of California, Yountville
---
Air Travel Assistance, Escort or Ambulance
National Patient Air Transport
800-296-1217 – Julie
www.PatientTravel.org
Air Compassion America – non-commercial flights
Not-for-profit air ambulance assistance; reduced cost
866-270-9198
Charitable Ambulance Service – non-commercial flights
Mercy Medical Angels – charitable • 817-626-6082