SENIOR DOWNSIZING
We specialize in the delicate task of assisting clients who are downsizing after spending decades in their beloved homes. Whether relocating to an assisted living facility or downsizing to a smaller residence, we ensure a gentle and low-stress transition for senior relocation.
Create a moving plan that fits your unique needs and budget
Assist with thoughtful decisions on what to keep or donate
Offer creative solutions for parting with possessions without parting with memories
Design floor plans so your new space reflects the things you love most
Unpack and set up your new home so its organized and inviting
Ensure utilities and necessary technology are set up and functional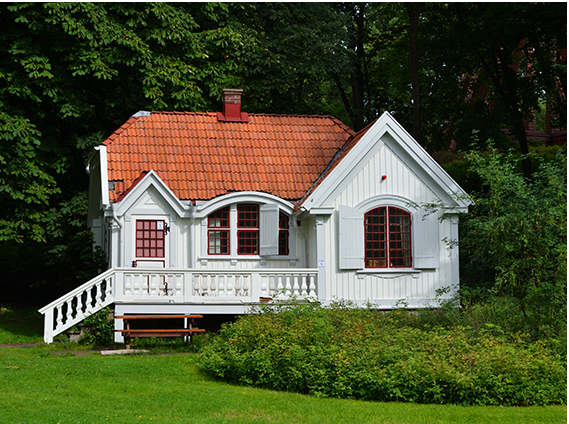 ---
SENIOR DOWNSIZING TIPS & IDEAS
---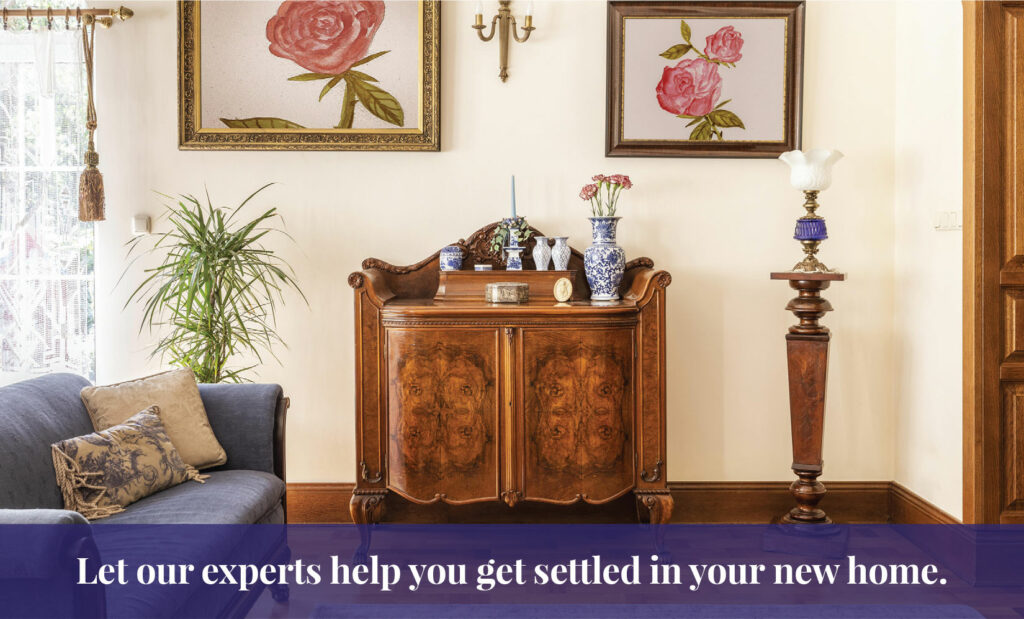 ONE-DAY JUMP START
Provide practical solutions to Seniors just beginning the decluttering & right-sizing process
Empty nesters wanting to reinvent their space into something they love
Two expert organizers; purge and process 1-2 spaces only; edit, organize, label & pack
Does not include hauling away or creating systems
One Day Starting at $1,800
TWO-DAY HEADWAY
Assist with thoughtful decisions on what to keep, donate, consign & recycle
Floor planning, furniture placement & mover arrangement & oversight
Two expert organizers manage the hands-on unpacking, set up & settling in process
Does not include hauling away or creating systems
Two Days Starting at $3,500
Wedding Dress


If no one is going to wear it again give it to someone who can use it. Or have pillows made out of it, use a portion of the fabric and display it in a frame with a photo of your wedding day.

Love letters


Keep them if they're yours. But if they're your parent's, they're not really yours and never meant for you. Burn them and send the love back to the universe.

Boxes of photos


Throw out landscape shots. For each vacation or holiday, pick three with people in them. With the remaining, pull out the great shots and send to an online scanning service to store in the cloud or make albums.

China set


If you like it, use it. If you don't, sell, donate or give it to family.

Antiques


Take high-end antiques to a local dealer, who can take them to an auction house and first find out what they take. "Brown" furniture is not popular now and difficult to sell.

Greeting cards


Their job was to greet you over the various holidays. Their job is over now, so throw them away. Remember to recycle them too.

Old appliances


Use Craigslist or Nextdoor as an online yard sale. Tip: Sell only to buyers who pay cash and will pick up the item.

Your kids' stuff


It's not your job to save everything from your children's lives. Box up what belongs to the kids and send it to them. Or provide them a deadline to come claim it.

Books


If you're going to read it, put it on your bookshelf. If not, give away as a donation or drop off at library.
Garage


Power tools, hammers and the like: give to a craft school or college. Find someone who needs and wants these items. They must take it all, not just the best things.

Luggage


If the luggage is in decent shape, sell it or donate to a local homeless shelter.

Hand-me-down furniture


A Charity or Consignment stores can be a great start for a chair or sofa that is in good condition.

Clothes


Can you answer yes to "Do I love it?" "Do I need it?" or "Will I wear it?" If not, then out it goes.

Jewelry


Decide what to keep then give family members their choice. Sell/donate the rest.

Art


Source a good art appraiser who specializes in fine or not-so-fine art to give the appraisal value first.

Old tennis racket, gym equipment etc.


If it is still in good shape, sell it on Craigslist, send to a sports reseller, or give away to Freecycle.

Curio collection


Select three pieces to keep, then photograph the rest and put photos in an album alongside the display.

Sell the smaller collectibles on eBay.

Musical instruments


Ask the kid's music teachers if they can use some used musical instruments. And spread the word around your neighborhood, also "Nextdoor".

Closet


Take everything out down to the bare walls. Then put items back in what you choose to keep versus choosing to let go.

Household junk


Rags, cans of rusty nails, buckets – have a garage sale or otherwise haul out to trash.  Decluttering brings peace of mind.
Source: AARP Bulletin/Real Possibilities, March 2016
---
Don't Leave It To Your Heirs
The aging baby boomers population around the country means
SENIOR DECLUTTERING IS A HOT TOPIC
Don't put this off till later: start now!
Spare your heirs. Get your affairs in order, organize your paperwork, and declutter: Don't pass on the mess.
Call a senior move manager. Companies like Changing Places specialize in the sensitive and emotional business of moving clients who are downsizing, ofter after decades in the same home.
Sort heirlooms. Sort beloved sentimental keepsakes now among kids and loved ones. At the very least, parents should write down who should get what. Store this document in a safe place along with a copy of the will.
ADDITIONAL SUGGESTIONS
Check for treasures. Search nooks and crannies for jewelry and cash that may have been hidden beneath floorboards, in book rafters, kitchen canisters and inside rolled up socks.
Recycle. If it's plastic or paper, recycle it – make sure to shred old check registers and other financial papers first. Many commercial shredding companies make house calls. Books can be donated to libraries. Send clothes to homeless shelters or charities.
Licensed Appraisal Coordination
Family Auction, Donation to Charity & Sale of Valued Items
Cleaning a Property, Sensitive & Effectively
---
WHAT OUR SENIOR CLIENTS ARE SAYING
"Moving is stressful—and moving from my home of 35 years was a staggering event. Changing Places made it smooth and successful. Their work reduced my stress enormously."

Gustavo Serina, San Francisco, CA

 
"I have never ceased being impressed with how well-organized, knowledgeable, efficient and thoughtful you and your crew have been throughout the somewhat daunting process of emptying the contents of my parents' house. There wasn't a problem for which you didn't have a solution.

Your understanding and appreciation of what it means to clean out more than a century of family history reflected sensitivity and wisdom. Thank you and your crew so much for all of this. You should indeed be proud of what you accomplished."

The Honorable Judge John A. Sutro, Jr.

 
"You are patient, understanding and provide an outstanding staff of excellence. It was the one positive that made moving tolerable."

Judge Donald Constine with his daughter Dana
San Francisco, CA

 
---