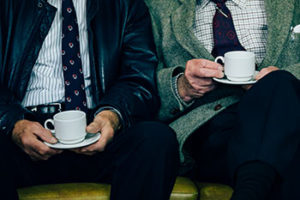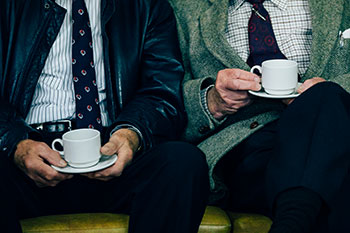 Given the growing aging baby boomer population around the country, senior decluttering is a HOT topic.
More often, heirs are left with the daunting task of clearing a house that contains decades of clutter. Here's how to avoid leaving the workload – and the stress – to your heirs.
START IN THE ATTIC
When you're up against your memories, remember that you are simplifying your life NOT erasing your past.
Wedding dress
If no one is going to wear it again, have pillows made out of it or use a portion of the fabric and display it in a frame with a photo of your wedding day.
Love letters
Keep them if they're yours. But if they're your parents, they're not really yours and never meant for you. Burn them and send the love back to the universe.
Boxes of photos
Throw out landscape shots. For each vacation or holiday, pick three with people in them. With the remaining, pull out the great shots and send to an online scanning service to store in the cloud or make albums.
China set
If you like it, use it. If you don't, sell it through eBay.
Antiques
Take high-end antiques to a local dealer, who can take them to an auction house. But first find out what the house's take is upfront – typically up to 15% max.
Greeting cards
Their job was to greet you over the various holidays. Their job is over now, so throw them away. Remember to recycle them too.
Old appliances
Use Craigslist as an online yard sale. Tip: Sell only to buyers who pay cash and will pick up the item.
Your kids' stuff
It's not your job to save everything from your children's lives. Box up what belongs to the kids and send it to them. Or provide them a date to come claim it.
Books
If you're going to read it, put it on your bookshelf. If not, give away as a donation or drop off at library.
Luggage
If the luggage is in decent shape, sell it or donate to a local homeless shelter.
---
After you are done with the Attic, move to the Main Floors of your home. Of course we need stuff to live but we are not our stuff. Decide whether to keep, toss, donate or sell.
Hand-me-down furniture
Consignment stores can be a great start for a chair or sofa that is in good condition.
Clothes
Can you answer yes to "Do I love it?" "Do I need it?" or "Will I use it?" If not, then out it goes.
Jewelry
Decide what to keep then give family members their choice. Sell the rest on eBay.
Art
Source a good art appraiser who specializes in fine or not-so-fine art.
Old tennis racket
If it is still in good shape, sell it on Craigslist or give away to Freecycle.
Curio collection
Select three pieces to keep, then photograph the rest and put photos in an album alongside the display. Sell the smaller collectables on eBay.
Musical instruments
Ask the kid's music teachers if they can use some used musical instruments. And spread the word around your neighborhood.
Closet
Take everything out down to the bare walls. Then put items back in that you choose to keep versus choosing to let go – this will net in clinging to few things.
Paperwork
Scan important papers and store original documents in an organized lockbox or sealed plastic tubes.
Household junk
Rags, cans of rusty nails, buckets – have a garage sale or otherwise haul out to trash.
Source: AARP Bulletin/Real Possibilities, March 2016
---