Summer is the new Spring!
What used to be a bustling Spring "selling season" for home sellers has turned into a Summer one. The award-winning Changing Places team is already hard at work preparing our clients' home for sale. We're working virtually and on-site, using COVID safety protocols. We're expertly moving our clients forward and meeting "listing-ready" deadlines, too.
How can we help you get ready to list?
Our services include de-cluttering, staging, consignment, donation, finding the perfect mover, arranging cleaning services, furniture repair, digitizing memorabilia, and more!
Look how we've grown!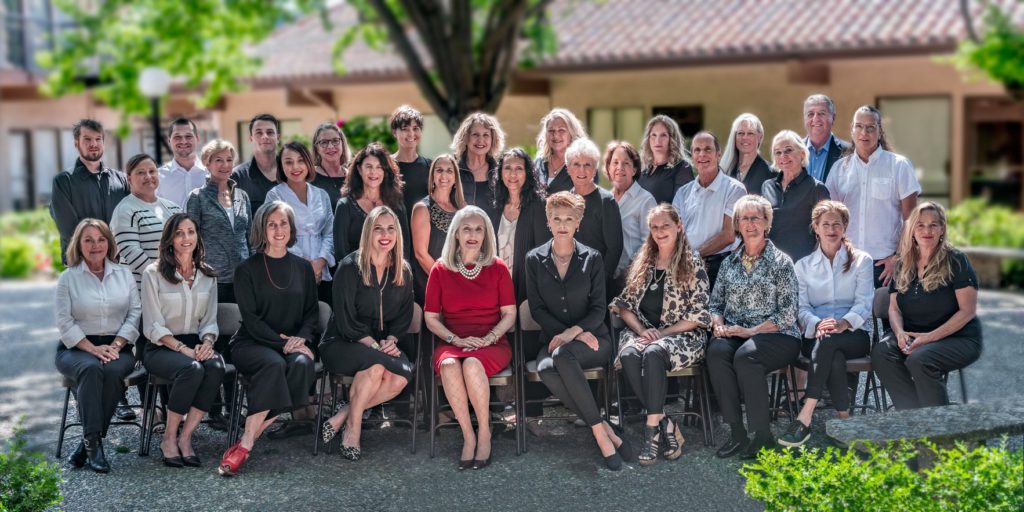 Guiding clients through life's transitions
Reflections from our founder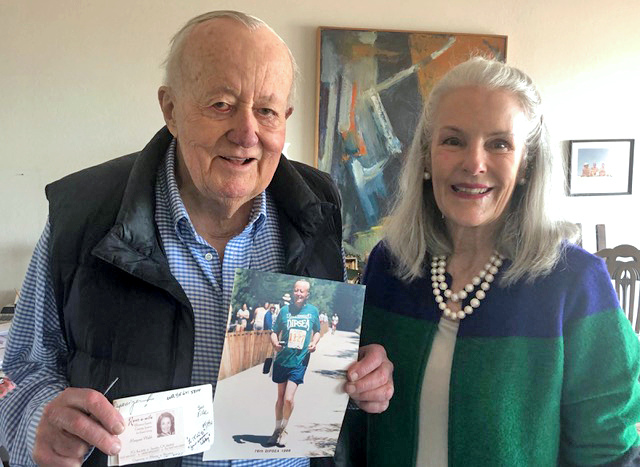 In 1993, I moved from Philadelphia to California and started my business, Rent-a-Wife, providing housekeeping, catering, and running errands for clients out of Paul and Maryanne Pearson's home. During those early years with Rent-a-Wife, I met Tom Wright, one of Hill & Co's (now Compass) long-esteemed top San Francisco realtors, and he tucked away my business card, promising to keep me in mind for his relocating clients.
23 years later, when the time came to downsize from his own Telegraph Hill condo of 40 years, he pulled my business card from his Rolodex and called to ask for our help.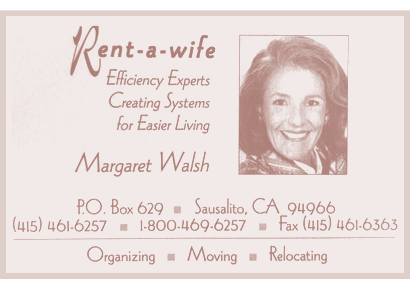 My team stepped in to sort, liquidate, donate and recycle the items from Tom's many years of life. Tom is now thriving in an independent living community and grateful for Changing Places' expert assistance.
Over the years, we've helped countless clients through their varied transitions. Since the Rent-a-Wife years, we've undergone some transitions of our own. In 1997 a business coach wisely told me to change the name of my company. We've also outgrown my home office. Changing Places is now headquartered in San Rafael at La Plaza Offices, expanding to an award winning staff of 35 and offering a larger menu of concierge services than ever before. What hasn't changed, aside from my hair turning gray, is the company's commitment to delivering excellence…one job at a time.
~ Margaret Fearey Walsh
---
TEAM SPOTLIGHT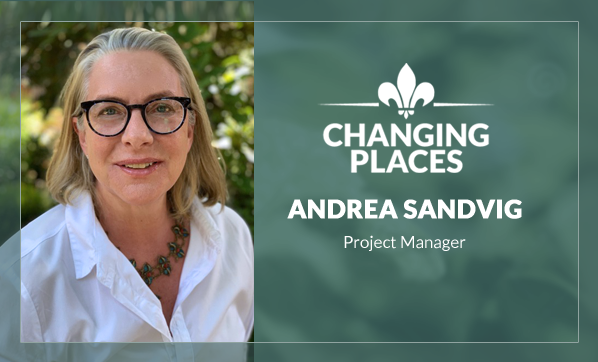 ANDREA SANDVIG, PROJECT MANAGER
Andrea contributes over 30 years experience in strategic partnerships, project management, marketing and design initiatives with domestic and international clients. Her work, with residential and academic construction projects, has been acknowledged by national and international publications. She has lived and worked on four continents. Andrea holds degrees in Cultural Anthropology and Spanish Literature. She has been a Bay Area resident since 1981 and raised her family in Marin.
---
WHAT OUR CLIENTS ARE SAYING
"Katie and her firm are absolutely the best of the best and make what seems the impossible….possible with the least amount of stress and frustration you can imagine. Katie and her crew have a way about them that provides a "TLC" to the most daunting tasks."
– Neal Ward, Compass Real Estate
Changing Places cleared a 12,000 ft2 estate in preparation for staging.

"Changing Places is fabulous!"
– Jackie Safier, Estate Resolution Client
Changing Places helped with everything from settling an estate of 10,000 ft, fine furnishings consignment, personal home organizing and even a referral of a permanent house keeper.

"Please know that you folks saved my life or at least my sanity. Please thank everyone involved: working with them was one of the few bright spots in my ordeal."
– Erik Voss, Estate Resolution Client
Changing Places cleared a family home, full of antiques, helped with a family auction and shipping to multiple heirs, arranged an estate sale, and emptied the entire house in 3 weeks to hand over to the realtor.